As art teachers, we are blessed with a rich history of artists to show our students. In addition, we also have access to current artists creating relevant and beautiful work. Our challenge comes in exposing our students to all that the world of art has to offer. I checked in with the other writers from AOE to find out their favorite websites for finding artists, images of artist work, and artist bios. Here is what they had to say.


#1: Colossal




Multiple writers had this site on their lists and that is because it is the best when it comes to discovering inspiring current artists. The site showcases multiple artists each day, and you can search by subject matter. This site is definitely one to keep you inspired.


#2: art2day




This website has the following as its mission statement,
"enabling ARTISTS, STUDENTS and TEACHERS to independently and easily search for contemporary art and photography

this website is dedicated to inspiring and promoting artists and creatives from around the world"
That pretty much sums it up! My favorite part is the Twitter feed of art images that starts off the homepage.


#3: Cave to Canvas




This website has a postcard layout full of images that cover, "classic, contemporary and everything in between." The website also lets you search for specific artists and provides you with beautiful images.

#4: Wikipedia





We all know about Wikipedia, but I can say that when it comes to teaching middle schoolers about artists, the summary boxes for each artist are so handy. They give students a great place to start and help quickly organize what can seem like a lot of information. Just be sure you give a lesson about searching responsibly on the internet. Because, of course, not everything you read on Wikipedia is true!


#5: the Artchive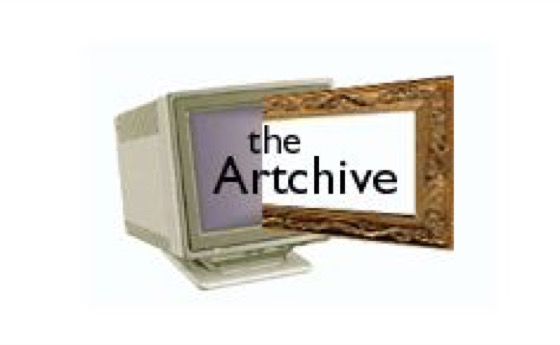 This website is a favorite of mine when it comes to finding high-quality art images. The left-hand column allows you to search by artist or art movement. You are then linked to a brief summary and high-quality images that fit your search.

In addition to these websites, I also have enjoyed adding the Google Art Project Extension to my Chrome browser. Every time I open a new tab I am inspired by a new work of art.
This list is far from complete, but, hopefully, these sites will help you find some new artists or make finding out more about artists you already love a little easier.
All images are headers from their respective linked sites.
What is your favorite website to find artists?
Any up-and-coming artists we should all know about?

Magazine articles and podcasts are opinions of professional education contributors and do not necessarily represent the position of the Art of Education University (AOEU) or its academic offerings. Contributors use terms in the way they are most often talked about in the scope of their educational experiences.