What do camera obscura, tube paints, photography, the computer, and the internet all have in common? They all revolutionized the art world! These inventions were so avant-garde they were considered ahead of their time. They made some of an artist's tasks easier or gave them access to things never possible before. The same could be said about AI-based platforms like Dall-E or ChatGPT. These computer programs are creating quite a buzz everywhere, especially in education.
Whether you don't know anything about them, are an early adopter, or already feel like an expert, we will explain what these programs are and the possible benefits or challenges of their usage in the art classroom.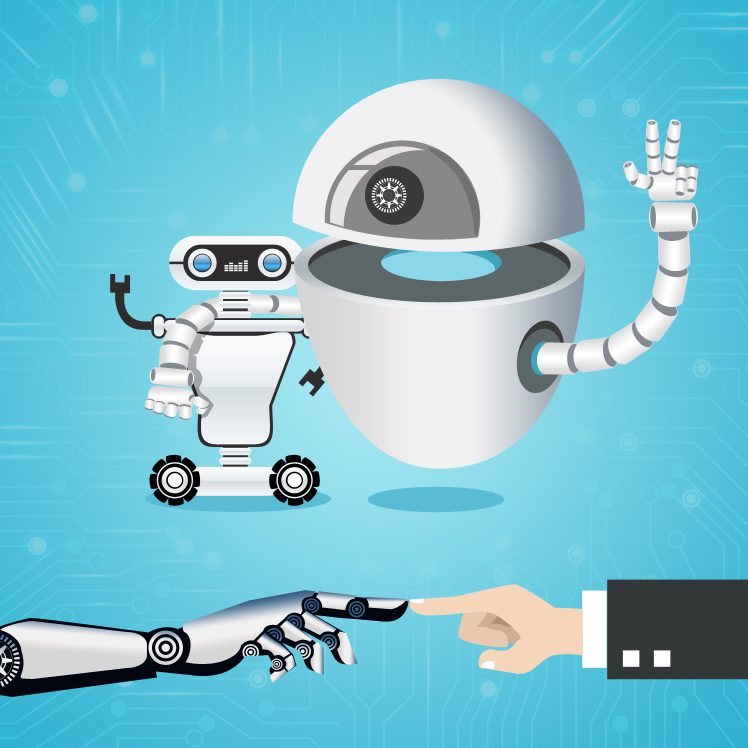 First, let's start with what AI-based platforms are.
AI stands for Artificial Intelligence. They are computer systems that can essentially learn, plan, respond, and even problem-solve. Think of Amazon's Alexa, Apple's Siri, and IBM's Watson (the AI robot that competed in Jeopardy.) But these systems are only as good as the data supporting them and the users interacting with or controlling them. Hence, just like your cellphone or computer, they need to be updated with the most current information. It feels like Blade Runner has come to life—we may be deciphering who is and is not a robot in the future, just like Deckard. But there is more to know about these AI interfaces, like the benefits and challenges of each one or how to utilize them in an art room setting.
Let's dive into Dall-E or AI image systems.
These systems use a text-to-image function to create pictures of your choosing. Basically, you type words or phrases into a text box, and the AI system creates pictures to depict your text. In essence, it decodes your text for keywords, combs a database of images based on the keywords, and creates multiple variations for you to choose from and use. Sound too good to be true? Here are some benefits and challenges of using AI image platforms, specifically Dall-E 2.
Benefits:
Create variations of the same image.
Visualize a piece of artwork before creating it.
Pick and choose what to leave out or keep in edit mode.
Download the image(s) for your personal use.
Enjoy a straightforward and easy-to-use interface.
Challenges:
You get a limited amount of credits to spend on an image, so if you want more credits, it will cost money. Some credits are free and will regenerate every couple of weeks.
It is still a computer limited by AI's intelligence. The system is only as good as the human who uses it.
It doesn't actually create the art or image.
Much like Jeff Koons or other artists who do not fabricate their own art, using an AI image generator can beg more questions than answers. This includes questions pertaining to originality and authenticity, and it pushes the boundaries about what art is or how it is created even further. (For prompts on how to engage in this discussion with your secondary students, check out Scenario 4 in this article.) While you may still be wrestling with those questions or more, AI image generators are becoming increasingly popular and may have a place in the art classroom. For instance, a huge benefit is typing an idea and having the system generate multiple versions of an image. This helps students visualize their idea, gives them a tangible starting point, and can assist in the brainstorming or referencing process. Even comic book artists had a morgue file of images they would look at every now and again to make something look better!
Next, let's analyze ChatGPT.
ChatGPT is a text-based AI interface that can respond, reason, problem-solve, learn, and plan to communicate with its user. It is set up like a message board between you and the AI in which you ask it anything you want, and it will provide you with a response. For example, you may ask it to create a three-day art history lesson plan for second-grade art, and ChatGPT will generate a lesson plan for you.
Benefits:
Find quick and helpful solutions to problems.
Generate useful products like lesson plans, responses, research, or data.
Create interesting prompts for students.
Challenges:
Despite some of the challenges surrounding ChatGPT or other text AI interfaces, it seems to have a lot of potential in the art classroom. It can enhance student creativity, so use it for drawing prompts, brainstorming, art history descriptions, an aide for writing reports or research papers, and more! There are concerns about plagiarism, cheating, and citing sources, but like with any new technology or software, there are bound to be kinks to work out. When computers were first invented, people thought it was a wild idea! Now, teachers and students use them daily with a 1-to-1 ratio in many classrooms.
Advancements in technology will always mean changes in daily life and education. Change and new technology are inevitable. After all, our students are growing up surrounded by it. The best thing we can do as art educators is to embrace the changes, learn as much about these new developments as possible, and get as much training on them as we can. So, take your newfound knowledge from this article and the podcasts below, and weigh the benefits and challenges for yourself. Then, make an informed decision. Will you bring AI-based platforms into your curriculum and classroom this year?
Listen to more chatter about ChatGPT in the art room with these two podcast episodes:
Have you used Dall-E, Chat GPT, or another AI-based platform in your classroom?
If so, how did you use it? 
Magazine articles and podcasts are opinions of professional education contributors and do not necessarily represent the position of the Art of Education University (AOEU) or its academic offerings. Contributors use terms in the way they are most often talked about in the scope of their educational experiences.