The curriculum in my district is based upon the Elements and Principles of Design.  In 3rd Grade, we ended the year with the art principle of Movement.  Students were graded upon their ability to "Show Movement in Artwork."  Our art team collaborated upon many different ways students can show Movement in their artwork.
Of course, we have one of the most iconic examples of Movement: Vincent Van Gogh's Starry Night.  In this piece of art students showed Movement in two ways, both with the starts radiating out from a central point (students were to create 11 starts, just like Vincent Van Gogh's painting.  Students also showed movement through the lines that represent the wind.
Movement in this piece of art is show through a simple line moving across the page.  By repeating this line over and over, it almost gives the impression of a vibration.
This optical illusion is created again by repeating lines over and over again.  Students started by making random dots on their paper.  Then, they made an arch over the line that grew.  We affectionately call this the "molehill" art, although traditional this is Op Art from the 1960's.  Again, another way to show movement.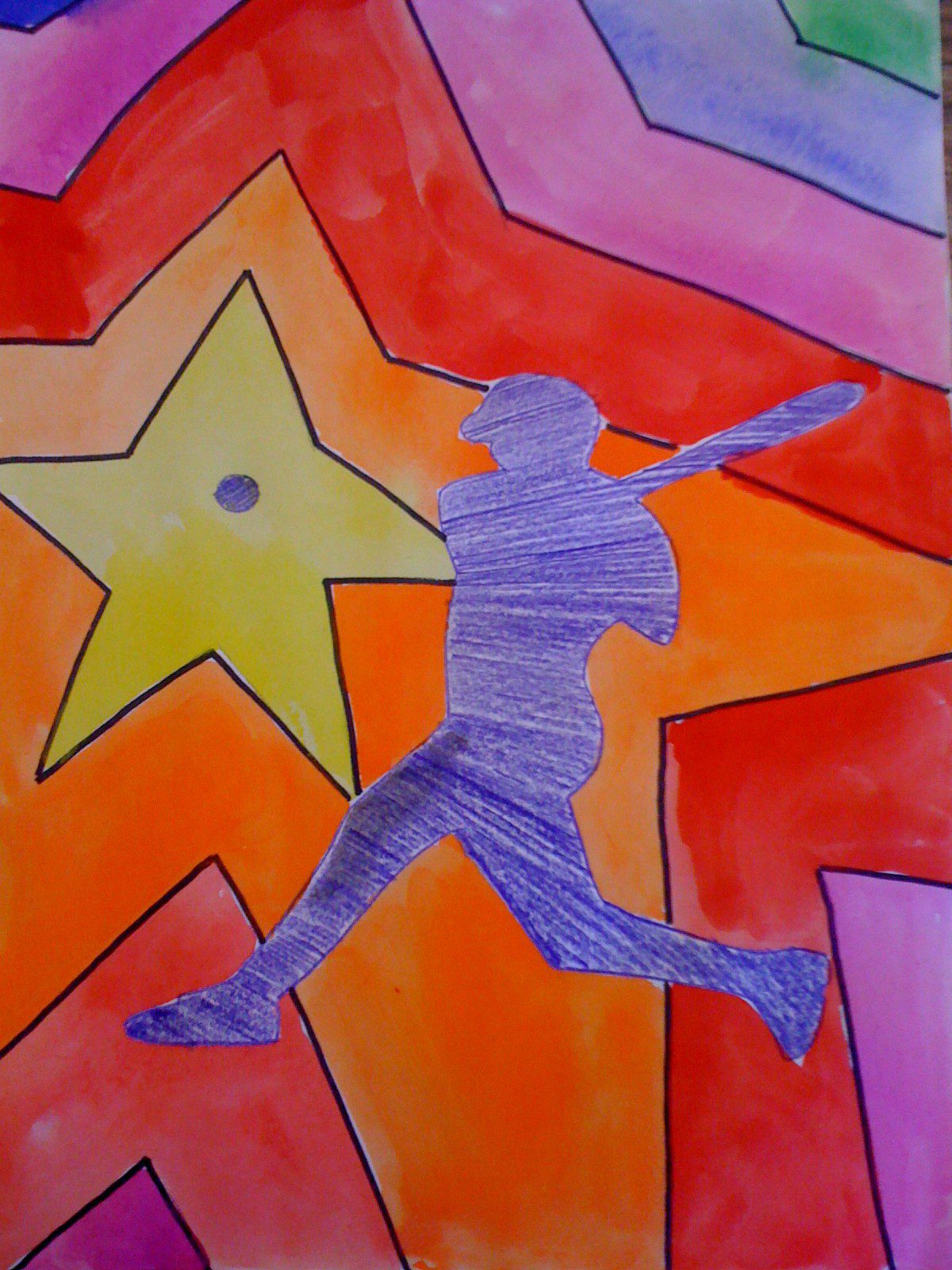 In this example, the body of the baseball player shows movement and action, as well as the "POW!" of the bat hitting the ball.  Color in rainbow order also shows the progression of movement from the center outward.
Bodies in motion are yet another way to show movement in artwork.  This reminds me of the work of Keith Haring.
Although Van Gogh is a traditional way to introduce moment to elementary students, you can see from our collaboration in our PLC (what is  a PLC? Learn about that here) There are many different ways for 3rd grade students to show movement in their artwork.
Magazine articles and podcasts are opinions of professional education contributors and do not necessarily represent the position of the Art of Education University (AOEU) or its academic offerings. Contributors use terms in the way they are most often talked about in the scope of their educational experiences.