The Art of Education University is a fast-growing and innovative higher education institution. We serve tens of thousands of art teachers around the world—and, as a result, millions of students. We're looking for inspired and motivated people to help us transform the field of art education.
Are you ready to take on rewarding challenges and pursue our mission to grow amazing teachers? Review our open positions below.
Inc. Magazine named AOEU one of the fastest-growing private organizations in 2021 and 2022.
Be a Part of the Art Education Revolution
Check out our current opportunities below!
NOTE: We encourage you to apply with your personal email and take steps to allow both The Art of Education University (@theartofeducation.edu) and Paycom (@paycomonline.com) domains so that you receive all emails related to your application process and avoid having them marked as spam.
What's it like to be on the AOEU team?
Experience the satisfaction of making a difference for art educators around the world: the perfect blend of challenge and fun. Learn more about the people who make it all happen.
Employee Benefits
The Art of Education University strongly believes that our employees are our most valuable asset, which is why we take pride in the benefits we offer to our team members. View the summary of the benefits provided to full-time team members. We hope it reflects how grateful and appreciative we truly are for our team.
Our Team Pillars
Abundance Mentality
Your success is my success. AOEU team members focus on what we have (abundance) versus what we don't (scarcity). We assume the best in each other. We lift each other up and celebrate team successes. We rally for the betterment of the mission, regardless of job description. We know delivering on the mission today is the best way to achieve success tomorrow.
Adult Culture
AOEU team members are trusted to do great work and consider feedback a gift. We give and receive timely feedback using Radical Candor: Caring Personally while Challenging Directly. We provide feedback in the future tense, focused on opportunity and growth instead of blame and shame. We demonstrate professional maturity by talking with each other, not about each other, and exhibiting integrity in all interactions.
Communication
As part of a remote team, AOEU team members must be effective and transparent communicators. Communication creates trust, and lack of communication creates fear. When in doubt, we over-communicate. We proactively pick up the phone, leave our cameras on, and meet in person when possible to strengthen our connections. Great work never excuses poor communication.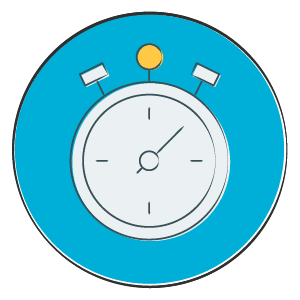 Pace and Change
In order to fulfill our mission, AOEU team members are flexible and adaptable to the rapidly changing reality around us. What got us here won't necessarily get us there. AOEU team members are at their best when they're doing work they love: work they're uniquely skilled at. We know that striving to find our perfect fit within the institution is the key to long-term success and happiness.
Lifelong Learner
AOEU team members have a growth mindset. We have never "arrived." We have our own areas of expertise but are always seeking new depth and breadth of knowledge. We utilize the AOEU Lifelong Learning Fund to grow our skills and gain new perspectives. Learning is both formal and informal and is shared openly with the team for all to benefit.
Ownership
AOEU team members embrace responsibility and ownership. Our ownership mindset drives us not to fulfill the expectations of others but to fulfill the mission. We exhibit a strong bias for action and successfully carry out the "see it, own it, solve it, do it" cycle. We see leadership as a mindset, not a job title. We don't let roadblocks stop us. When in doubt, we ask for forgiveness, not permission.
Pro-Business
AOEU team members know business can be an incredibly powerful way to impact the world positively. We add value to society by serving art teachers and fulfilling the mission, and only then will we achieve sustainability and growth. We are not a traditional university. We are not a public school. We are not a cutthroat business. We are a unique hybrid learning institution, paving a mission-first path toward success.
Truth Seeking
AOEU team members seek the truth. While unreachable, the pursuit of truth brings us closer to fulfilling the mission. Ego is the enemy of truth. In its place, we rely on curiosity, humility, synthesis, trust, and radical open-mindedness. We don't stop at compromise; we do the hard work necessary to reach an agreement. At a minimum, we secure consensus in order to move forward as an effective team.
Whole Person
Personal well-being is vital to our success in both work and life. AOEU team members don't see work and life as a scale that can be balanced. They recognize that a rising tide lifts all ships. Success at work gives rise to success at home. Success at home gives rise to success at work. Our work gives us essential purpose and meaning, but it's only one piece of the puzzle to true fulfillment.
AOEU Is an Equal Opportunity Employer
All aspects of employment are based on merit, competence, performance, and institutional need. We proudly welcome prospective and active team members as unique individuals with dignity and respect. We do not discriminate or offer preferential treatment.