Opening Photoshop for the first time can be scary. It's hard to tell if the program is open or not. And why are there 5,000 different buttons that all seem to do the same thing? Photoshop can feel like a very foreign place to any newcomer. So how do you deal with 30 students using it for the very first time? It is overwhelming and exhausting, but if you do it right, it will be incredibly exciting for your kids!
If you're new to using Photoshop or teach a digital art class and don't know where to start, check out these three projects anyone can teach!
Project #1: Hamburger and Food Layers
Art teachers who teach digital classes often wonder what they should do on the first days of class. My advice is to dive right into your content. If you know your class is going to be using Photoshop frequently, get started right away! This first project is a two-in-one exploration of Photoshop, perfect for starting off a new class.
Most digital art teachers flip their instruction to some extent, which optimizes learning in this type of setting. Check out this video to see the flipped instruction. The learning objective of this project is to enable students to understand the concept of layers. They learn to understand this visually by creating a hamburger from the bottom up. Each layer of the hamburger introduces a new tool. Here are the Photoshop tools this project can introduce:
Brush Tool
Mixer Brush Tool
Paint Bucket Tool
Shape Tool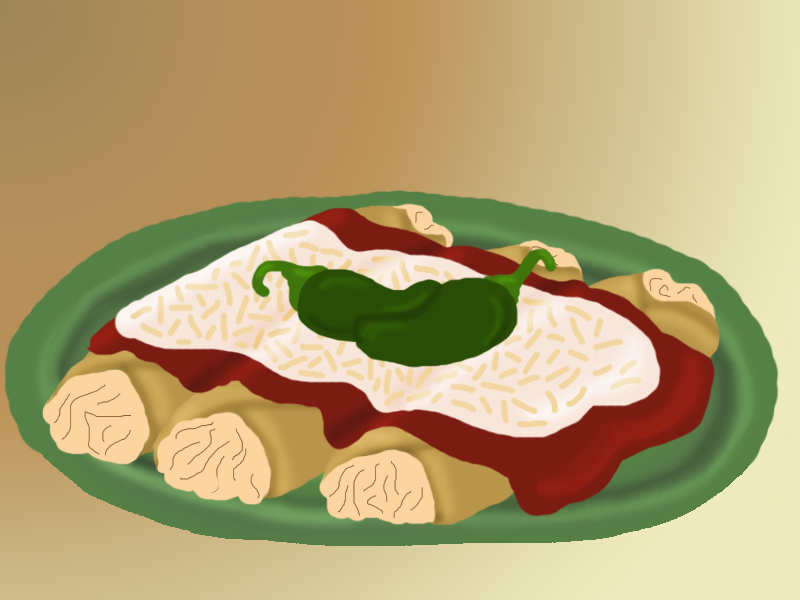 To take this a step further and to scaffold newly learned skills, have your students create independently. You can do this by extending the lesson and having students create their own food consisting of six to eight layers. To add an element of fun, introduce your students to the gradient tool to create an interesting background! Students can practice skills, have fun, and gain confidence.
---
Are you looking for even more in-depth information? Head over to the Discovering Photoshop Basics PRO Learning Pack! Abby will help you gain the confidence to introduce basic tools, processes, and simple artmaking methods to overcome your hesitation. Discover beginning project ideas to encourage your students to work independently in the program!
---
Project #2: 3D Forms
This project puts a digital spin on a traditional concept. Unfortunately, I do not have enough digital drawing tablets for each student. That means students must learn how to manipulate and learn how to draw with a mouse. The intention of this project is to familiarize students with computer-based digital drawing techniques.
In addition to the tools used in the food layers project, these Photoshop concepts are introduced in this project:
Merging Layers
Duplicating Layers
Opacity
Marquee Tool
Using the shape and line tool, students will create 2D shapes. By determining a clear light source and reviewing the use of the mixer brush tool, students will turn their objects into 3D forms. This will give students a sense of creating a digital painting. Encourage your students to think outside the box by turning their forms into identifiable objects! You'll find that students will start exploring on their own to add some finishing details.
Project #3: Pop Art Portraits
This Warhol-inspired lesson is a simple, yet engaging project your students will love! It allows them to explore new tools while incorporating pop culture into their projects. Here are the Photoshop concepts that will be introduced in this project:
Quick Selection Tool
Magic Wand Tool
Inverse Editing
Filters
To begin this project, students will simply need to find an image of a person. This lesson will allow students to explore more of the photo manipulation side of Photoshop while introducing a few more basic tools. Since a project like this has several steps, you may want to consider flipping instruction in a video similar to this.
There is no need to be afraid of Photoshop. Start your students with these three beginning projects and you'll be amazed at what they start to create!
What are your favorite beginning Photoshop projects?
What is the hardest part about using Photoshop with your students?
Magazine articles and podcasts are opinions of professional education contributors and do not necessarily represent the position of the Art of Education University (AOEU) or its academic offerings. Contributors use terms in the way they are most often talked about in the scope of their educational experiences.