NOW Conference
Summer 2023 | July 26–28, 2023
Join Thousands of Art Teachers Online at the Summer 2023 NOW Conference! (15 PD Hours)
Connect with art educators from around the world in a virtual multi-day event full of artmaking, creativity, and community. All presentations and resources will be available on-demand for a full year following the conference as part of the NOW After Pass.
Day One
Wednesday, July 26
7 p.m. – 9 p.m. CT
Kick off the NOW Conference with Tim and Amanda for an evening of live artmaking, games, prizes, and giveaways!
Day Two
Thursday, July 27
10 a.m. – 3 p.m. CT
A full day of learning from our live presenters and keynote speakers. Plus, giveaways from AOEU and our conference sponsors.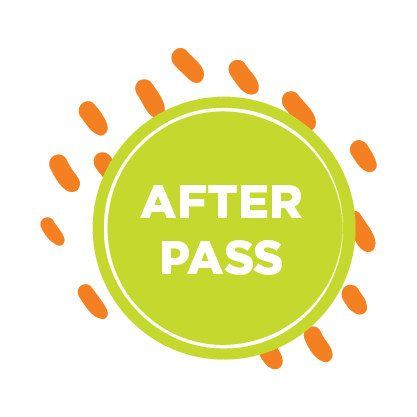 Day Three and Beyond
Friday, July 28
Available 24/7/365
Dive into content and learn at your own pace, on your own time. Access the After Pass for a full year following the conference.
Davia King
Building Community Through Art: Collaboration, Connection, and Empowerment
Join Los Angeles-based street artist Davia King as she collaborates with the students of Western High School in Anaheim, CA, to bring a distinct and colorful mural to their campus. This presentation will show Davia in action as she plans and executes one of her distinct works, empowering students to be part of the process at every step along the way. Davia will also share her own story and talk about her career as an artist, discussing why she believes in the power of community and the importance of finding and appreciating the connections that exist between all of us.
Davia King is an abstract expressionist and conceptual artist focused on human connection. She was born on the edge of the scenic Wasatch Mountains in Provo, Utah, but the big city energy and culture of Los Angeles beckoned her, and in 2009, she moved to where she currently lives and works.
Summer 2023 Conference Presenters
Joel Scholten
Abstract Landscapes
Francisco Matas
Building Relationships with Students From Day One
Catie Nasser
Animation Basics without Technology
Ruth Byrne
The Power of Storytelling in the Art Room
Nic Hahn
Utilizing Games for Student Engagement
Kristina Brown
Creativity and Idea Generation
Kaitlyn Edington
The Power of Drawing Prompts
LaTonya Hicks
Scaffolding Your Inquiry-Based Learning
Mariana VanDerMolen
Process-Based Artmaking
Art Teacher Roundtable
Finding Success Through Reflection and Adaptation
Jonathan Juravich
Teaching with Purpose, Intention, and Joy
Katie White
Using Assessment to Nurture a Culture of Creativity
Meera Ramanathan
A Look at Podcasting with Students
Kimiyo Cordero
Rethinking and Reinvigorating Your Curriculum
Why Every Art Teacher Should Attend
Multi-day event with highly engaging presentations and artmaking activities you can immediately implement in the art room.
Connect with over 2,000 art teachers from around the world.
Over 30 relevant art education presentations, expertly curated by AOEU.
On-demand access to all presentations, downloads, and resources for a full year after the live conference with the After Pass.
How to Register
Individual Registration
Attend the NOW Conference! Individual registrants can pay via credit card directly in the cart.
Visual Arts Teams
Districts can register for NOW on an enterprise level. NOW provides quality PD for visual arts teams to enjoy together.
Purchase Order Payments
Pay with a Purchase Order by emailing a copy, along with the names and email addresses of the participants, to help@theartofeducation.edu. We'll take it from there!
Swag boxes are no longer available for the Summer 2023 NOW Conference.
Be one of the first 1,500 registrants to receive a NOW Conference Swag Box! Swag boxes are mailed* directly to your doorstep and are filled with art materials, products, and samples from our incredible sponsors. Utilize the swag box during live artmaking activities and test out materials you could use in your classroom. Swag boxes are limited, so register ASAP to secure yours.
*Shipping is limited to continental U.S. addresses.