Dear First-Year Art Teacher,
As we close out this crazy year, we wanted to leave you—our first-year art teachers—with a special note crafted just for you.
Becoming an art teacher during the past couple of years was quite a unique experience! You may have started your art education journey excited to get into the classroom. Instead, a pandemic hit, leading to school closures and virtual student teaching. Now, you are in the classroom with real, live students for the first time! Classroom management is a whole different ballgame when you have thirty faces staring back at you instead of empty, silent, black rectangles on a screen. Supplies are overwhelming each period with prep, distribution, cleanup, inventory, and organization. How do you even get your class to clean their paintbrushes and palettes (the right way!) before the bell rings?
Rather than quoting a textbook or peer-reviewed article on what you should do, we surveyed social media. We received a ton of tried and true advice from experienced art teachers who have been where you are. From humorous stories to sage wisdom, we are here to share ALL our tips and tricks with you.
Let's see what these veteran teachers have to say as we equip you with resources along the way.
Before we dive right in, you may want to hear some advice from a fellow new art teacher who has just been where you are. If that is the case, let us introduce you to Brittney Witt, a middle school art teacher in Minnesota. Listen to her recently-learned advice to make the most of your first year in our mini-series, First-Year Art Teacher's Guide. You can catch the latest episode here or swing by this page to grab your own guide!

Pursue grace over perfection.
It's your first year! You probably started with overflowing enthusiasm to have your own classroom or cart, make everything Insta perfect, change students' lives through art, and tackle every cool project you have ever seen on Pinterest. Perhaps the biggest theme in the pool of advice we received was to be patient, slow down, and take your time.
What?! You are probably wondering how on earth can you slow down when you have so much to do? The first step is to realize teaching is a marathon, not a sprint.
Persevere and pace yourself with the following pieces of advice:
Put relationships first.
Not all of your students are going to love art as much as you do—and that's alright. The best way to motivate your students is to build rapport. If they like you and see that you care, they will be more likely to behave and put forth effort for you. Plus, getting to know students is just plain fun! As Paula Harrington states, "Love them and they'll love you! Everything else is details."
Here are some reminders as you invest in your students:
For more resources on fostering positive relationships with your students, check out the following links:
Set boundaries.
As the leader and adult in your art room, you are a priority. This may sound contradictory after encouraging you to put your students and relationships first. While we want our students to be a priority, they are not the priority. Boundaries are a way to protect yourself so you can be the best art teacher possible for your students!
Take care of yourself by starting with the tips below:
We have some great tips on boundary setting! Check out the articles below:
Stay positive.
All of your daily responsibilities can add up quickly, leaving you feeling overwhelmed and bitter. Reminding yourself why you love teaching and are passionate about art can keep you motivated and positive. And positivity is infectious!
If you are struggling with positivity, here are some veteran tricks:
If you need something to peruse that will bring a smile to your face, take a look at the following: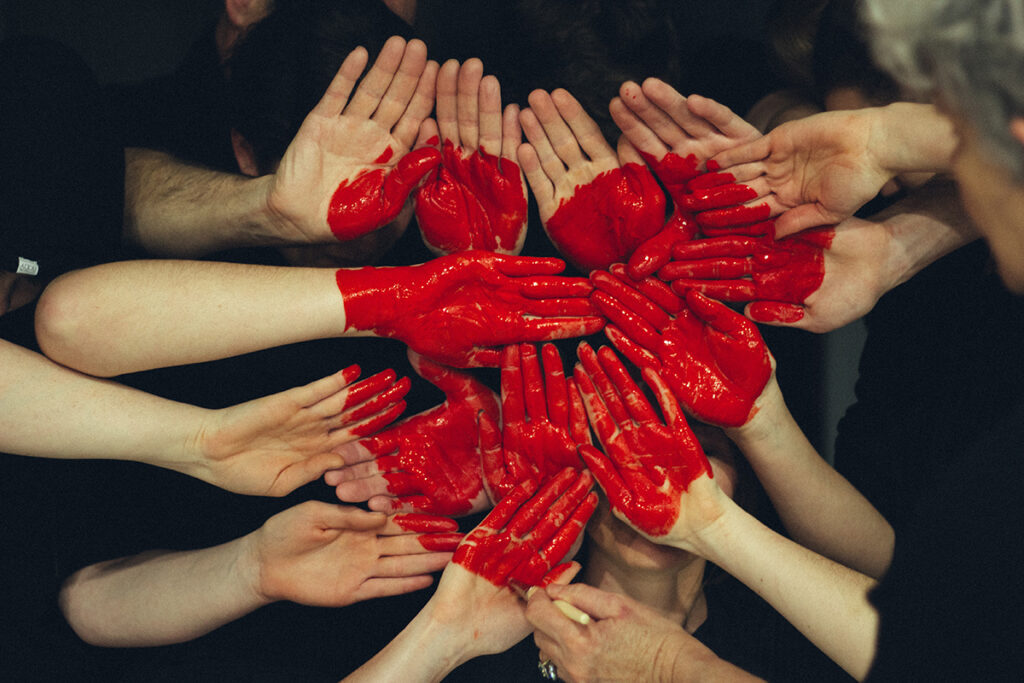 Collaborate and network.
Being an art teacher can feel like you are isolated on an island. This is especially true if you are the only art teacher in your school! You are often left out of professional developments and you are asked to fill in for and support everyone else… since you're not "busy." Your mentor teacher (if you are lucky enough to have one!) may not have any art experience. This is why it is important to have an art teacher-specific community around you that understands your challenges and can celebrate your wins.
Let's look at ways to work with your colleagues, both in and out of your physical school building:
If you are unsure of where to start in the networking process, try out these suggestions:
Value the process.
We all became art teachers because we enjoy creating art. However, you are probably realizing that creating your own art and teaching students how to create their own art are two different things. While striving for jaw-dropping, show-worthy, fully realized artworks is a great goal to have, keep in mind that it may take years to get there. Sometimes, you and the students can learn just as much from the creative process, even if the final result is not social media quality.
As you navigate breaking down the studio process for your students, here is some perspective:
We have the best job ever as art teachers, and we are so glad you are here, pushing through the challenges this first year may be throwing you. Julie Fouts reminds us all that "this is not a normal year" and Lee Ten Hoeve prompts you to "breathe… it gets easier." Being a good art teacher is a journey with a lot of learning and grace along the way. You got this, and we are here for you if you need lesson plans, classroom management strategies, supply hacks, medium demonstrations—or just a place to network with other amazing art teachers just like you.
What advice for a first-year art teacher would you add to this list?
What was the most valuable lesson you learned in your first year?
Who is a new art teacher that you can share this with?
Magazine articles and podcasts are opinions of professional education contributors and do not necessarily represent the position of the Art of Education University (AOEU) or its academic offerings. Contributors use terms in the way they are most often talked about in the scope of their educational experiences.